In 2013, Bitmovin was launched out of research and standardization with the goal of shaping the future of video technology. We worked on streaming standards like MPEG-DASH, using playback and encoding tools in the scope of our research. And because we believe in openness and transparency in scientific work, we open-sourced our solutions for others to reproduce and improve. This created a lot of interest, as thousands of developers worldwide started to use our libraries. We decided to maintain our developer focus when we built Bitmovin, providing a video platform that would make the life of developers easier.
Historically, we've invested heavily in our technology by building high-quality, cutting-edge video technology. We've built top-tier player, encoding, and analytics products across countless use cases; partnered with customers such as ClassPass, BBC, Discovery+, New York Times, Globo, and others, and won an Emmy® Award for Innovation. However, while we focused on all these amazing things, the focus on ease of use, quick start, and documentation quality took a backseat. Then, during the pandemic's dramatic increase in video usage, more developers from across the board reached out to us. It became clear that we have to double down on our roots: focusing on helping developers build their video offerings in an accessible way. This led us to ask ourselves
"How can we make it easier and faster for developers to achieve value with our solutions?"
We identified several areas that we will focus on:
Build a platform with the developer in mind

Enable open and frictionless access to our products

Make our products commercially accessible
Built for developers, by developers
Obviously, our platform is built by many very capable developers. However, up to now, our Enterprise-heavy model meant our external communications weren't open or transparent, nor were we getting much feedback from the developer community at large. We're now turning this upside down, starting with the launch of our Bitmovin community site. This will be an open site to which everyone can come and ask questions, share things they've achieved, and more. Our goal is to get everyone up and running quickly so that users can implement their use cases on their own websites and/or apps while benefiting from our scalable video technology.
Open and frictionless sign-up
Next up, our platform wasn't broadly accessible, held behind a closed approval process. We've removed all barriers, and now anyone can access a free 30-day trial to see how easily they can achieve their use case with our solutions. In addition, we added SSO sign-up with Google, Github, and Slack, to reduce time-to-launch.
The trial lets you experiment with our platform by encoding videos, embedding our video player on your website or app to serve your first impressions, or tracking an analytics session to see how your video is performing. A very useful place to start is with our Starter Documentation, which will give you an idea of how the system works and how to get started in each area. Under the hood, we're constantly adding features to make life easier as well, for example, you can test your own stream directly within our dashboard now. Stay tuned for more ongoing feature announcements.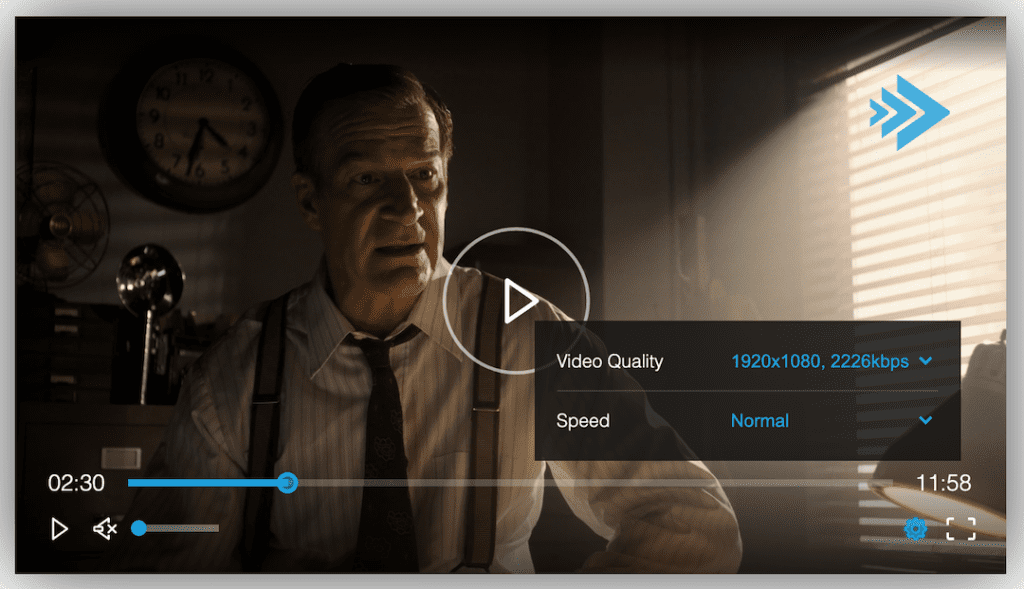 Making our products commercially accessible
While accessing trials and getting started is great, we had another hurdle with our Enterprise packages. Many sites don't have the traffic volume that would warrant a full-blown Enterprise license. To address this, we've launched more affordable plans that are completely self-service, which you can subscribe to on a yearly or monthly basis, with lower volume commitments. In the case that the subscription plan isn't right for you, we also offer a pay-as-you-go option by request. This gives you the full flexibility to purchase whatever you feel comfortable with for whichever stage your company is at. We're here to grow with you and can explore which plans make more sense for you at each stage.
If your team is working with video and you're still wondering if our video technology solution is right for you, give it a try! You can explore some of Bitmovin's case studies in various verticals such as Broadcast, Media & Entertainment, Health & Fitness, eCommerce, Gaming, Sports & eSports, e-Learning, Telco & Cable.
So, what's next?
While we listed quite a few things, we're hard at work to evolve the platform. Keep your eyes out in February for our community site, more APIs to explore, and a rewards program.
Community Site
Bitmovin's community contains a wealth of public projects, open & solved questions, a forum, hundreds of new resources, and will be an excellent location to exchange information with your peers or share your opinions about our products.
Fun rewards/referral program
Our world-famous swag kit is here! And you don't need to see us in person or attend a virtual event to get your own. We're having a limited window of time in February during which you can activate your trial, and then Encode a minute of content, serve a Player impression, or record an impression in Analytics – and get your swag.
We'll follow that up with a referral program, through which you can get bigger swag with more referrals. More on that later.
New APIs
We have listened to our valued customers, their wish for an easier way to do video encodings and just launched a new approach to Encoding, our Simple Encoding API. It greatly reduces the complexity of Encoding videos at first, while letting you unlock the full potential of Encoding in the future. We're working hard to improve live encoding solutions, mobile player SDKs, launching what we call the "Stream Lab", and much more!
Second chance trials
Did you try Bitmovin in the past? Do you want to give it another go? No worries! We're delighted to talk, Contact Us to extend your trial.
Feedback
We live an open feedback culture within and outside Bitmovin. Share with us what you think and what you want to see next in our products via the contact form shared before or on Twitter or LinkedIn using the hashtag #DareToStream
Video technology guides and articles