Upgrade your Amazon IVS with Bitmovin
on AWS Marketplace
Maximize your content's potential and deliver an unparalleled viewer experience directly from the AWS Marketplace. Benefit from Bitmovin's dedicated Amazon Interactive Video (IVS) integration for Video Analytics, effortless video workflows and superior video encoding for both live and on-demand content.
Start your trial on Amazon
Video Analytics
Track, monitor, and analyze over 200 data dimensions and filters to measure audience engagement, viewer quality of experience, and ad engagement in three dedicated dashboards. Includes a dedicated integration with Amazon IVS.
Trial Analytics on Amazon
VOD Encoding
Deliver an exceptional quality of experience and exceed your audience's expectations with our Next-Generation VOD Encoder. Includes multi-codec streaming (now with AV1), Per-Title and Per-Shot optimizations, along with 8K and multi-HDR support.
Trial VOD on Amazon
Live Encoding
Built upon the award winning file-based Bitmovin VOD Encoder, the Live Encoder is a resilient live video streaming software platform that takes RTMP, SRT or Zixi inputs and outputs to HLS and DASH for delivery to digital streaming services.
Trial Live on Amazon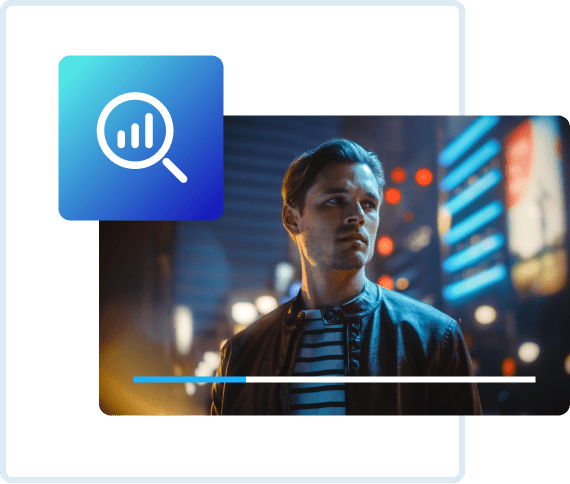 Audience metrics for viewer engagement
Gain a complete understanding of viewer behavior, preferences, and engagement patterns through the Audience Metrics dashboard. Explore insights on audience retention, geographical distribution, and device utilization, enabling you to adapt your content and streaming strategies.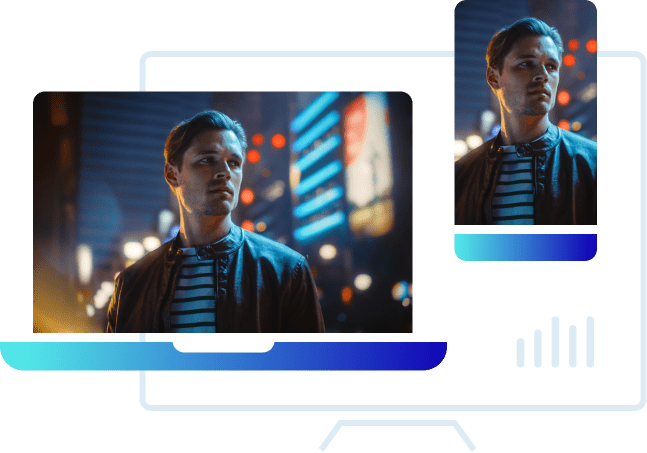 Quality of Experience (QoE) monitoring
By using the Quality of Experience (QoE) view. Monitor crucial performance metrics of your streaming infrastructure, including playback quality, buffering, rebuffering ratios, and video launch time – enabling teams to stay proactive in addressing issues.
Advertising Analytics for Ad Performance
Maximize the value of your ad inventory with the Advertising Analytics view. Monitor ad impressions, user engagement, completion rates, click-through rates, and more. Leverage these insights to optimize your ad strategy and drive higher revenue.
Dedicated Integration with Amazon IVS
Take advantage of our dedicated integration with Amazon Interactive Video Service (IVS) player SDKs for iOS, Android, and Web to track and monitor your live streaming workflow with AWS. Access over 200 data dimensions and filters through our user-friendly UI or robust API set, allowing you to delve deep into your audience engagement and experience telemetry.