Optimize every play in real-time with Online Video Analytics
Increase viewer engagement and retention through actionable data collected across a variety of video players, not exclusive to the Bitmovin Player. Fix playback issues before they impact your viewers and optimize for the best experience, always.
Reduce the cost of playback errors
Solve playback issues faster by analyzing user session data. Quickly find and debug error sessions to fix issues. Calculate the cost of streaming errors and see how much you could save.
Error debugging tools for video developers
See the highest impact errors, find commonalities across devices, player versions & stream types. See player event logs & network-level requests/responses to find the root cause of streaming issues.
Actionable insights to optimize your streams
Bitrate optimization
Discover which bitrates are seen by your viewers. Use this insight to remove redundant renditions, saving storage costs.
Codec optimization
See which codecs are compatible with your viewer's devices. Optimize encodings for codecs which your viewers can play.
Benchmark against the industry
Understand how your performance compares to industry benchmarks through industry insights.
Collect data from every device
For Web
Bitmovin Player
Shaka Player
video.js
hls.js
dash.js
For Mobile
Bitmovin Player
AVFoundation (iOS)
ExoPlayer (Android)
For TV
Bitmovin Player
Samsung Tizen
LG WebOS
Roku Native
AVFoundation (tvOS)
ExoPlayer (Android TV)
Chromecast
Integrate with your workflow
Bitmovin Analytics fits seamlessly into your data architecture. Use APIs and full data exports to access data, store data in central data repositories and for custom analysis.
DStv
Multichoice uses Bitmovin to improve the performance of its OTT service, DStv Now
"Bitmovin proved to be the best for our needs due to its innovative technology and close partnership with Irdeto. Bitmovin provided us with a managed service that allowed us to launch a whole new streaming infrastructure and player, in a very small timeframe. Now, the start-up time on our videos has gone from 15 to 5 seconds, providing our customers with the high-quality video and playback that they expect and deserve."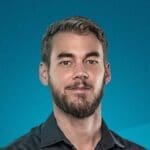 Francois Malan
Enterprise Architect, MultiChoice Connected Video
Read case study