All roads lead to IBC, in our latest blog series, we spent 5 minutes with some of the Bitmovin team to get their thoughts on why IBC is important and tips enjoying the show.
Say hello to Sophie Light-Wilkinson, our SVP Marketing who oversees Bitmovin's marketing department with the primary purpose of maximizing brand awareness. She is an experienced marketer who has worked in start-ups through IPO, large corporations, and agencies for both B2C and B2B marketing.
Discover her tips for maximizing ROI on events and why she's looking forward to IBC 2022.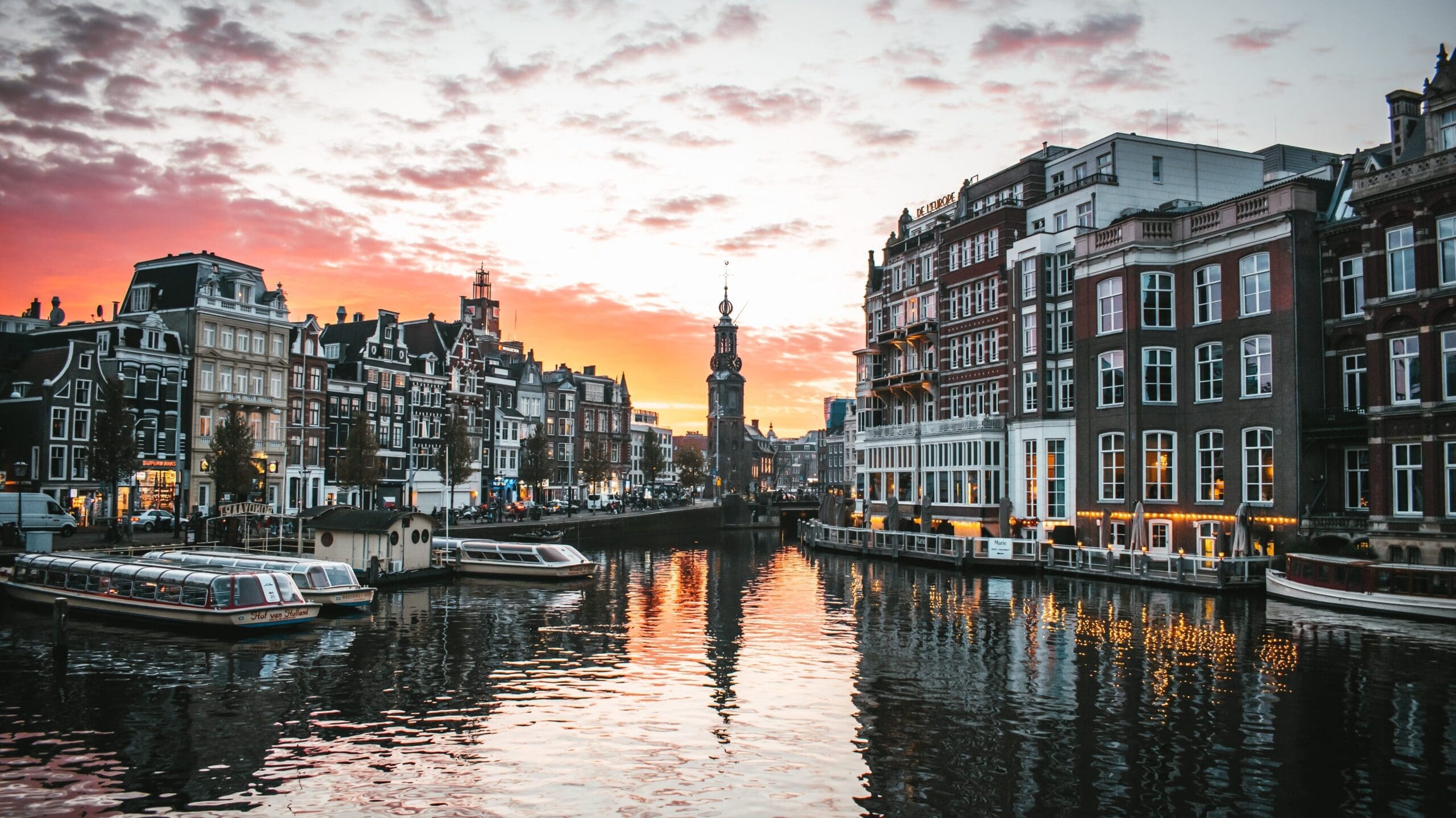 Why is it important to have events like IBC as part of a go-to-market strategy?
Events like IBC serve as an excellent forcing function for the entire organization. We use IBC as a deadline for go-to-market activities, whether announcing a new product or launching a hero piece of content. It helps focus efforts because we're all working towards the same goal.
Big events like IBC also help create a lot of buzz around the brand during and in the lead-up to an event, which is exciting when you get to the show and see you have one of the busiest stands in your hall.
Tips for maximizing ROI from tradeshows?
It's essential to set clear goals before beginning any activities. You need to know how many meetings you want to book and the pipeline you want to be generated and closed. These goals must be communicated to internal stakeholders because events require a significant budget and resources, so be transparent about the level of investment and expected return on investment.
Marketing also needs to be closely aligned with the sales team to maxmize the chances of success, including weekly check-ins to track the number of meetings booked. I also cannot emphasize enough the importance of post-event follow-ups because timely follow-ups make the difference between a prospect picking you or your competitor.
One thing that's hard to measure is brand impact. Making a splash at a big industry event can maximize brand visibility and create a buzz about your company. It's not a tangible result, but it is important.
IBC coincides with your first anniversary at Bitmovin. What have been your biggest highlights and learnings over the past year?
A highlight for me has been developing the marketing team, including retaining and upskilling team members, identifying talent gaps, and bringing new people onboard. I also expanded the function of the marketing function to include product marketing so we could have a closer alignment between sales and product. We usually meet monthly because in-person interactions are meaningful and help keep team spirit high.
Another big highlight for me has been our digital transformation project. We've completely overhauled our digital marketing processes and seen an increase in quality traffic, trial sign-ups, active trial users and new logos. Seeing the impact is fantastic and will remain a significant focus next year.
A key learning for me was a reminder about the importance of goal setting. The marketing team worked together to define our objectives and strategy and clarify our goals. We have a lot of spinning plates, and it's all too easy to try and do and be everything. As a team, we've learnt to identify what's essential and what's "nice to have", i.e. not urgent.
Last but not least! I have learnt the importance of downtime and self-care. What we do is important, but we aren't saving lives, so there's no reason for work to take priority over our health and wellbeing. I exercise daily, have a good night's sleep (even as a mother to a young son!) and fully unplug at the end of each day by not checking emails and Slack.
What tips would you give to marketers doing their first big event?
As the adage goes, "Failing to prepare is preparing to fail". Make sure the leadership team is aligned on the goals and purpose of the event, and then create a plan and timeline that can be shared with the broader team. Setting deadlines is essential because event dates creep up fast, so avoid last-minute rushes.
Return on investment should be top of mind. Everyone attending the event should have clear roles and responsibilities. Nobody should be on the stand twiddling their thumbs. After the event, make time to debrief everyone and share feedback on what went well and the areas for improvement. Being transparent about the event's success will improve results in the future because the team will know where the weaknesses were previously.
What are you most looking forward to about IBC?
It's my first IBC, so I'm looking forward to meeting customers and partners in person. Nothing beats human interaction when it comes to networking. It will also be great to see everyone's work come to fruition because I know how hard the team has worked, and I will also enjoy spending time with everyone.
I will also be watching some conference sessions to ensure I am on top of current and future industry trends.