Streaming viewership surpassed cable in July 2022. Over-the-top (OTT) platforms like Netflix, YouTube, and Hulu now claim the largest share of TV content consumers — with traditional broadcast usage steadily declining.
It's clear that OTT distribution is the way of the future, but what's less clear is which monetization method will dominate the landscape. Subscription-based models have long been the go-to for streaming providers. Increasingly, though, industry leaders are experimenting with alternative and supplementary tactics for converting content into cash.
Today's streaming platforms are combining multiple strategies for generating revenue and reaching viewers. And while it's wise to consider all of these monetization models when building an OTT service, it's also a good idea to minimize complexity and infrastructure costs where possible.
In this guide to OTT video monetization, we cover it all: different revenue models and trends, technical considerations across the end-to-end workflow, and the nitty-gritty of putting all to work for your business. Whether you're launching a new streaming service or revamping your existing strategy, you'll gain a ton of insight into how all the pieces of the monetization puzzle fit together.
Video Monetization Guide: At a glance
Hybrid monetization is on the rise, with all major streaming providers now offering a lower-cost ad-supported tier to reduce churn and increase the total addressable market.
The OTT landscape is evolving. Cost pressures have driven many services to explore new revenue models and identify ways to save on their technology spend.
Balancing quality with costs is key to OTT success, making your backend infrastructure a crucial factor when approaching monetization.
Cloud data egress, CDN, and storage bills are the biggest operating expense for OTT providers. By encoding content more efficiently and reducing redundant renditions, streaming companies can save millions.
Time to market matters. Luckily, ready-to-use streaming solutions that integrate with your existing ecosystem can speed things up.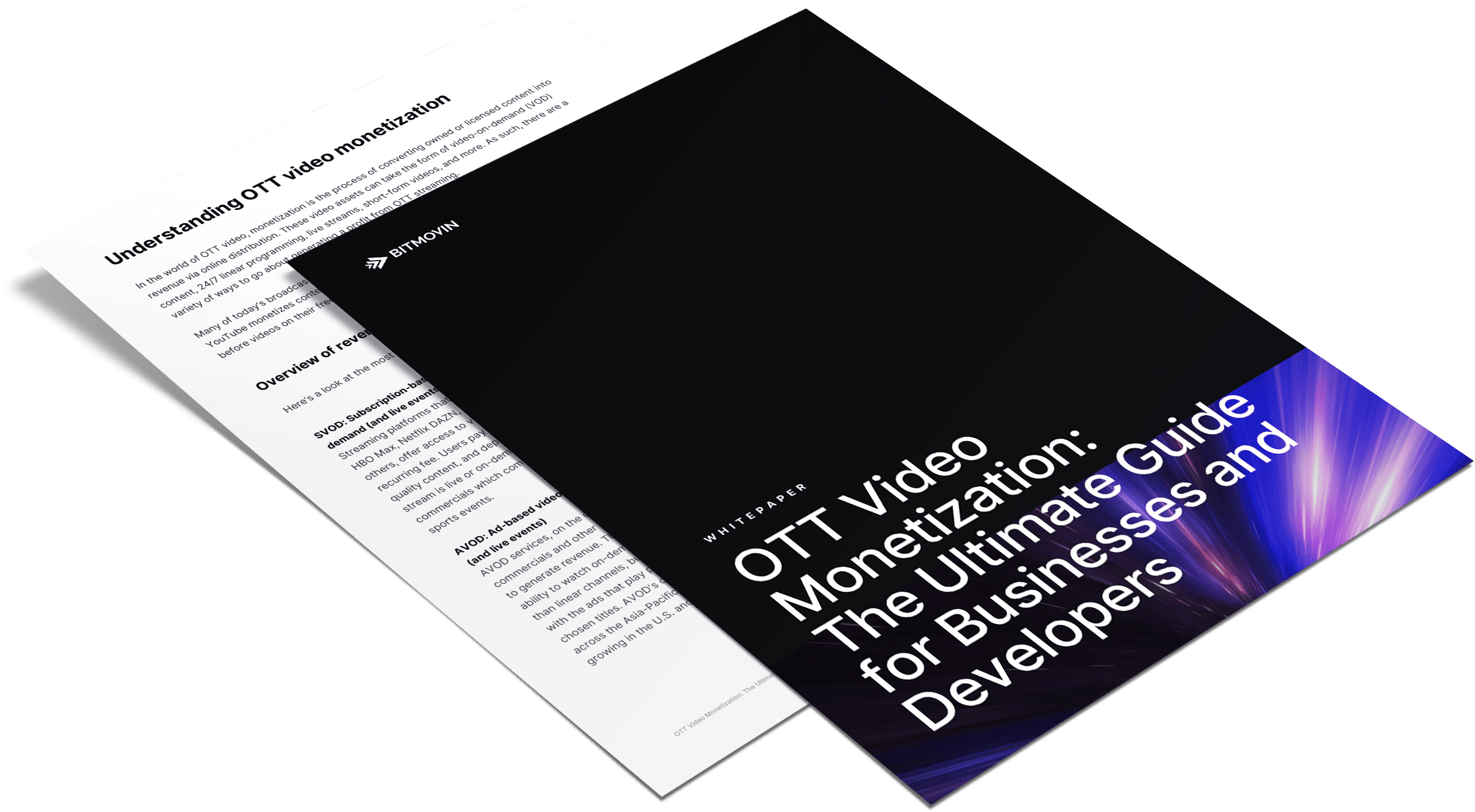 Access the complete guide below: