Viva Las NAB!
After almost three years without a major industry trade show, being back in Las Vegas for NAB Show almost felt like a mirage because we had waited so long for it. Despite fewer attendees than in previous years and much-needed COVID-19 health and safety guidelines to protect our well-being and the newly built West Hall, it quickly felt normal to be back on the show floor to meet customers, partners, and industry friends. For Bitmovin, it was the busiest and most successful show we have ever had! Despite a three-year absence of industry trade shows, Bitmovin made a big splash. We reaffirmed our position as the category leader in video streaming infrastructure thanks to our fantastic team, which I am incredibly proud of.
We kicked off NAB with our highly coveted Bitmovin opening party, with over 500 guests who we hosted at the Marquee nightclub! Bitmovin's NAB party is infamous and the show's highlight for the creme-de-la-creme of the media and entertainment technology industry. On the show floor, we surpassed our target number of meetings with prospects, existing customers, partners, future partners, and renowned industry influencers. We also had an overwhelming amount of interest and positive feedback about the value of our products, especially our Next-Generation VOD Encoder and Stream Lab. We also saw a strong interest in our analytics product, and there's a lot of excitement about our upcoming solutions for live events. Stay tuned to see what solutions we're adding to our product suite to drive forward innovations in video streaming infrastructure!
NAB ended on a high with MPEG-DASH winning an Emmy® award! Our co-founder and CIO Christian Timmerer played a leading role in developing MPEG-DASH, the only commercially used and open international standard technology for media streaming over HTTP. MPEG-DASH formed the foundation for the success of Bitmovin because it was co-created by our founders, with our solutions being the first made for this streaming standard. Congratulations again to the MPEG-DASH team!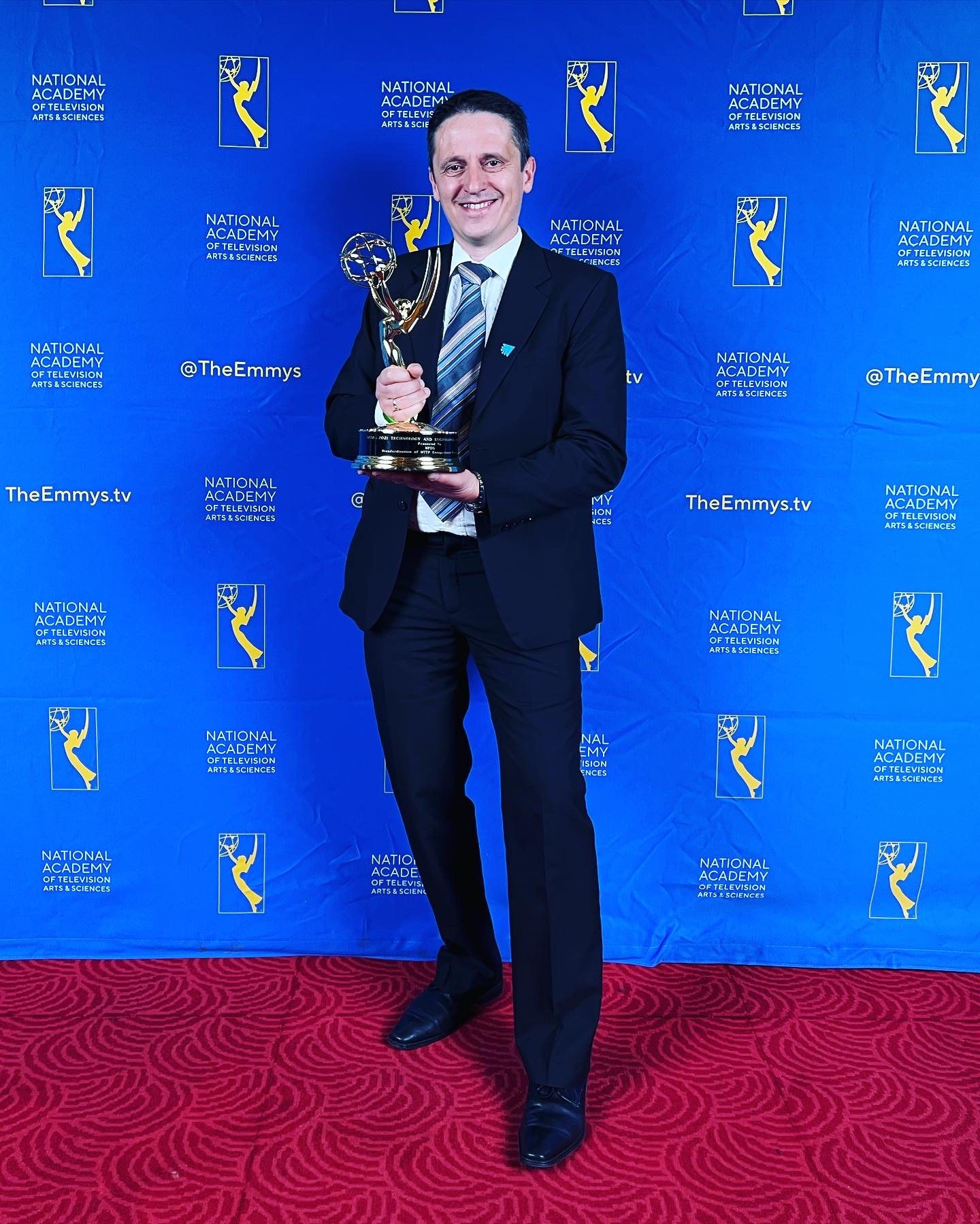 Overall, while Bitmovin managed to successfully pivot to virtual events and meetings during the height of the pandemic, the return of NAB clarified my thoughts on the value of in-person events. Video is a powerful form of communication that serves as a source of entertainment, information, and education and helps us remain connected even when we're physically apart. The mental and emotional toll of the pandemic would have been so much harder without video streaming. However, nothing beats in-person interactions!
For some people, the success of NAB was going to indicate the future of in-person events. There have been discussions that industry trade shows are too costly and the ROI is too low. However, it's those chance encounters on the show floor and those impromptu coffees that often lead to new customers and successful partnerships, or extremely valuable feedback on our products or trends in the industry, and that's what makes the ROI of in-person events priceless.
Roll on IBC!