Come work with us!
At Bitmovin, we're constantly seeking out forward thinking
individuals who want to shape the future of video.
The Bitmovin founder story
Born out of innovation, learn about the story of Bitmovin and its founders.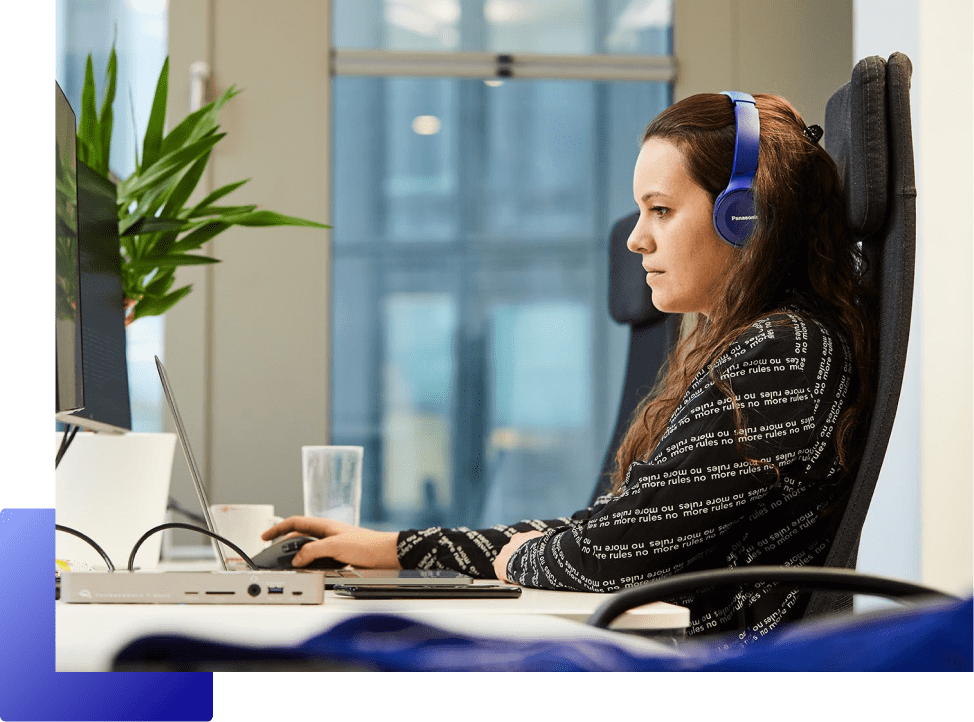 Our vision is to shape
the future of video
Our mission is to enable developers, worldwide, to play, encode and analyze video simply, efficiently and with the highest quality attainable.
We aspire for a seamless experience that allows our customers to bring incredible video content out that maximizes the engagement and experience of their consumers.
Work and live in equal measure
As a Bitmover, we want you to be able to bring your best self to work. We believe that a happy employee will put their best foot forward for the company, every day.
Our Core Values
Our core values are designed to be unique to Bitmovin, a set of operational commandments designed to unite our team under one streamlined operational umbrella. They serve as our behavioural lens through which each employee should look through when it comes to knowing how to act on a day-to-day basis.
Think through the customer lens.
Create the best solutions to enable our customers to deliver the best experiences to the markets they serve. Go the extra mile to surprise and delight our customers.
Own it.
Take pride in your work and accomplish what you set out to do. See it through to completion. Find and provide solutions to problems and take initiative.
Attack the idea, not the person.
Engage in constructive conflict and get all ideas out in the open at the start of a project. Treat others respectfully and embrace new perspectives with an open mind.
Innovate relentlessly.
Seek to learn continuously and cultivate a culture of innovation and curiosity. Adopt an always learning mindset and flex your idea muscles often.
Execute and get results.
A strategy is just a theory unless it is executed. Plans, while important, don't move the needle for the company. Results do. Look to create the highest impact, efficiently.
About Us
Bitmovin has offices all over the world with our headquarters in San Francisco and major offices in Vienna and Klagenfurt, Austria, as well as London, Berlin and Denver.
Bitmovin is an equal opportunity employer and gives consideration for employment to qualified applicants without regard to race, color, religion, sex, sexual orientation, gender identity, national origin, disability or protected veteran status.
170+
87M
10
Diversity, Equality
and Inclusion
At Bitmovin we sincerely believe in the value that true diversity brings to a company. We diligently ensure our business, our people, our language and our actions do not discriminate against differences in race, religion, colour, origin, gender, sexual orientation, education, age, marital status, veteran status, disability and neurodiversity. Diversity is a part of our company character, thus we strive for the inclusion of diverse thought leadership to enhance the capability and uniqueness of our company proposition and culture.
We launched our DEI group, the Tiger Team, to enhance our Diversity, Equality & Inclusivity agenda; bringing individuality to the forefront of our culture.
We are hiring!
The Bitmovin job board is a busy place. We are looking for a wide range of skills across all of our departments.
Can't see a position for you?
We are always looking for talented people to join the team, so just send us your resume